10 Healthy Plant-Based Recipes That Pack the Nutrition
If a plant-based diet is new to you, it's probably a struggle to find good recipes. And by good, we don't just mean tasty. We mean healthy, wholesome meals that provide all the proper nutrition.
Proper nutrition requires a variety of nutrients!
Healthy eating is all about choosing foods that are rich in the nutrients our bodies need to function at its best! "Healthy food" provides us with all of those 6 nutrients (carbohydrates, protein, fat, vitamins, minerals, and water) in the right proportions.
A plant-based diet is great, because plants, in their whole, natural form carry an abundance of these nutrients – without an overload of calories. When we incorporate plants into our meals, we can get the nutrients we need without overdoing it!
Meat, Poultry, and Dairy Are Not Bad
There's nothing wrong with eating meat, poultry, and dairy. The problem arises when we try to build our meals around those foods. Meat, poultry and dairy DO provide us with vital nutrients, but because they tend to be more calorie dense and contain more saturated fat, we're better off keeping their portion sizes smaller and letting plants be the main event at our meals.
A great way to kick start a healthy eating regimen is to find delicious plant based dishes and enhance them with some meat, dairy and poultry. It's almost like going vegetarian, but then adding in some meat!
I've compiled a roundup of 10 awesome plant-based recipes you'll feel great eating and will want to cook over and over again!
Healthy Plant-Based Recipe Round-Up

Hearty, roasted veggies are the base of this delicious recipe, while the addition of chickpeas ensures it's not lacking in protein!

Guilt-free pizza, loaded with veggies and bursting with flavor!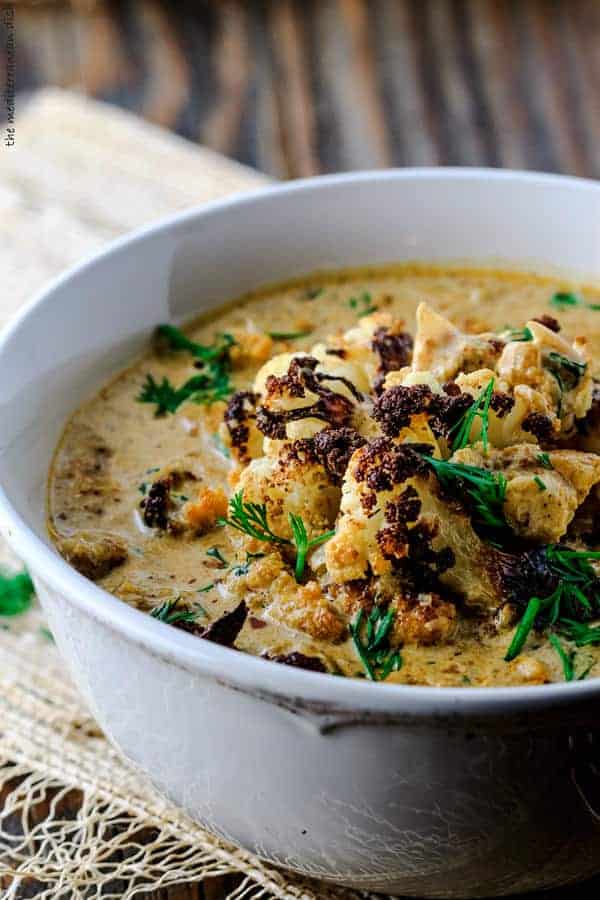 Is there anything you can't do with cauliflower? This creamy soup incorporates Mediterranean flavors for a unique twist.


Lentils are an excellent source of protein. This recipe combines lentils and veggies for a filling, sure-to-please dish.

Zucchinis are an entirely underrated vegetable that can be just as, if not even more versatile than cauliflower. The zucchinis in this dish pack in protein, vitamin A, a number of B vitamins, and fiber, just to name a few, while providing a delicious and satisfying base for the veggie and feta cheese mix!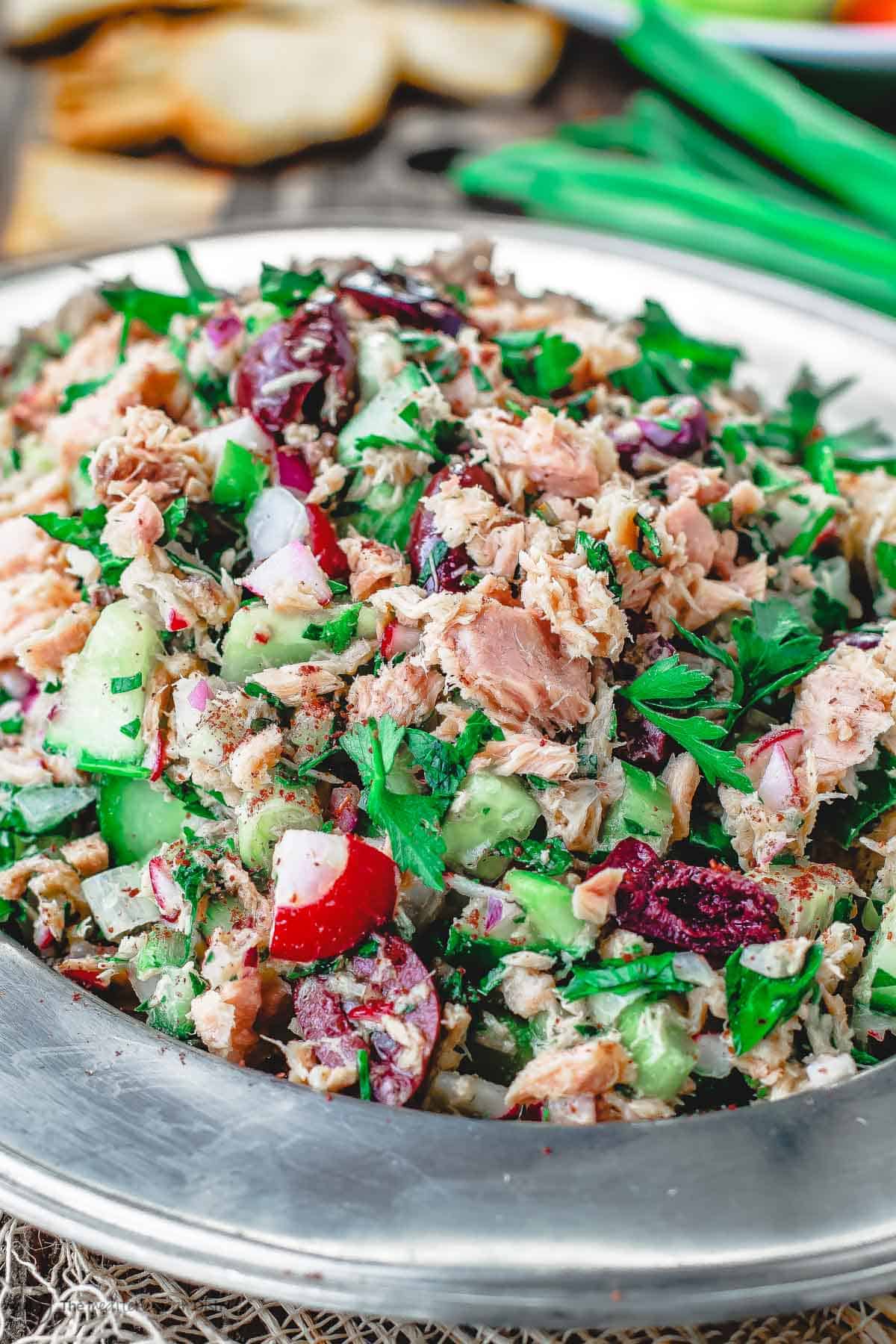 Tuna is a great source of protein (25g in one 3 oz can!) and omega-3, and can be extremely filling, if a little boring, on its own. This recipe spices it up by adding fresh, crunchy vegetables like cucumbers, celery, radishes, and onions, along with olives and tomatoes.


Quinoa has long been hailed a 'superfood' and while we believe that all natural foods can be 'super', there's no denying that quinoa is a great source of protein, and one of the only plant-based 'complete' proteins. It's also chock full of B vitamins, and fiber. This recipe ups the protein factor even more with greek yogurt, eggs, and spinach, and then throws in some additional veggies just for fun!
Eggs aren't just for breakfast! Onions, sun-dried tomatoes, and feta take these eggs to an entirely new level!
Soups are a great way to combine different food groups into one delicious meal. This soup combines grains, legumes and veggies to provide you with carbohydrates and protein, plus tons of vitamins and minerals. Feel free to substitute brown rice or quinoa for farro if you don't have any on hand.
The last plant-based recipe in our round-up has been adapted to be entirely dairy free, but you can throw in some feta cheese if you crave those flavors. This salad is super easy to whip up with ingredients you typically have on hand and is a great way to get a combination of different nutrients in one dish!
See how you can incorporate these recipes into a daily meal plan that's just your size. Head over here to download your free personalized meal plan.
What are your favorite go-to vegetarian recipes? Let us know in the comments!