20 Healthy Snacks to Keep You Full & Satisfied
One of the questions my clients ask me most often is, what are the best snacks that are healthy and will both keep me full and satisfy my cravings? The key is to choose snacks that contain high amounts of fiber and/or healthy fat. I've compiled a list for handy reference. Pick a few that sound the most appetizing for you, and be sure to include the ingredients in your weekly grocery shopping.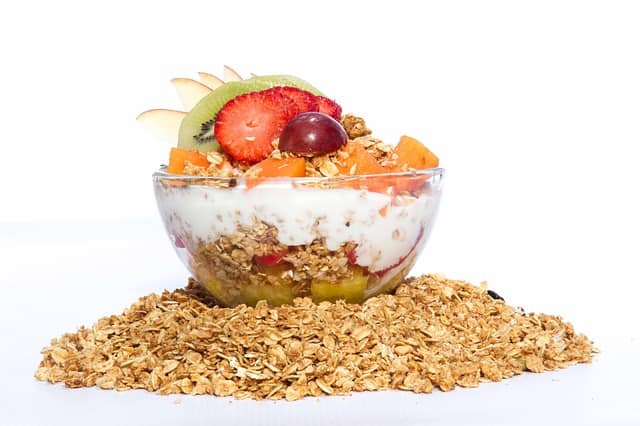 Prepping portion sizes in advance can help prevent overeating. For example, try portioning nuts into handy snack bags so they're easy to grab when you're on the go, and you don't end up sitting down with the entire bag. The key is moderation, even when eating healthy foods!
Healthy Snacks List
Bottled water – you'd be surprised at how often you think you're hungry but are really just thirsty. Try drinking some water before reaching for a snack.
Sliced Apple (with some peanut butter for extra-filling protein)
Frozen Grapes
Fruit Cup (in natural juice)
Peeled Orange
Sliced turkey
Handful of pistachios, almonds, or walnuts
Hardboiled egg
1% or 2% yogurt
Oatmeal with sliced almond/fruit/cinnamon
Veggie burger
Cherry tomatoes with fresh mint and feta
Prepared tuna
Homemade vegetable soup (try prepping this at the beginning of the week and heat up individual servings as needed.)
Baby carrots or celery sticks with hummus or ranch
Low-fat cheese with whole grain crackers
Whole wheat crackers & guacamole
Trail mix (without minimal chocolate candy)
Nutritious & Filling Sandwich Ideas
Sprouted grain bread with lemon hummus, roasted mushroom and spinach

Whole grain oat bread with olive tapenade, spinach, tomato and mozzarella

100% Whole wheat bread with avocado, tuna with lemon and olive oil, and roasted red bell pepper
What are some of your favorite healthy snacks? Let us know in the comments below!