HFN Healthy @ Home
Houston Family Nutrition cares deeply about the health and wellbeing of our fellow Houstonians and Texans. We know the current situation can take its toll on both our mental and physical health, and we want to help. That's why we created a program to keep you and your loved ones motivated and healthy.
Abrupt life shifts can be stressful, but they can also be an opportunity for personal growth. We can try to make the most of this time by tuning into our bodies and minds. Physical activity is a great place to start. Making physical activity a priority in your day can help decrease stress, improve sleep, boost your immune system, increase endorphins and mood, and of course, improve your physical health.
The way we exercise will look a little different as we adjust to this new quarantine lifestyle, and we may have to be a bit more creative in the methods we use to stay healthy and active. Luckily, you can do a variety of workouts with some of the items you already have around your house!
The videos below show several types of workouts you can do in your home and your backyard – without fancy equipment. You can view the full playlist on YouTube as well.
We have also compiled The HFN Healthy @ Home Guide, which includes a step by step guide to at-home workouts, links to all these videos, as well as some additional resources, tips, and ideas on broader wellness topics. You can download that here. We are in this together and hope that you find positivity and motivation from this program!
HFN Health @ Home Videos
Download the HFN Healthy @ Home Guide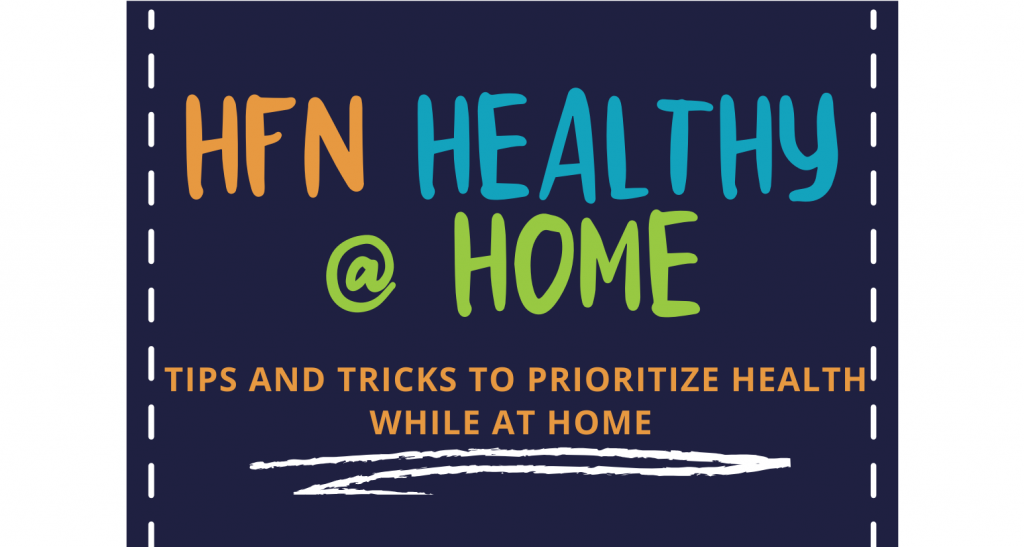 Week 1 Movement Challenge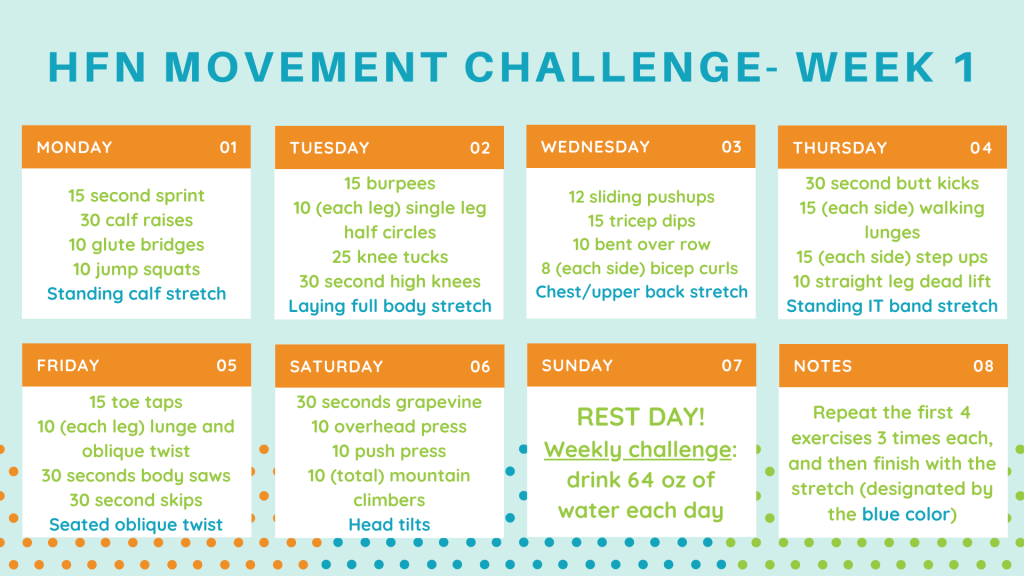 30 Day Workout Calendar