A Review of the Impossible Burger by a Loyal Meat Eater
This article has been contributed by our intern, Natalie Ford.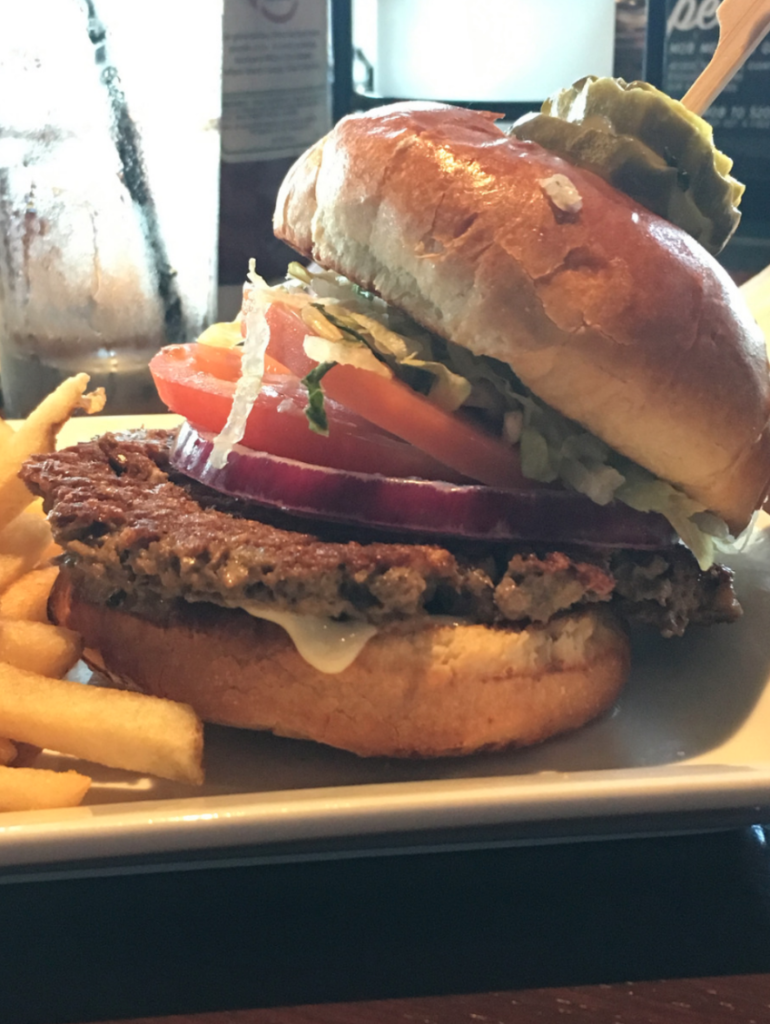 As someone who eats meat and does not follow any dietary restrictions, looking for meat substitutes is not something that I often have to think about. However, I know this is not
the case for many people, and the issue they encounter is that many options out there are just
that – alternative options that you can tell are not the real thing. I have tried soy based, hemp based, pea based, and many others but none that I have tried taste
anything like a real piece of meat.
One company has set out to change that, and to create an option that you would never know it is not the real deal. Impossible Foods is a California company that set out to create a burger that is made from a 100% plant based meat substitute that acts, smells, looks, and tastes like real
ground beef. Their 'Impossible Burgers' are served across the
country and provide a plant based "meat" option. I set out to evaluate this meat alternative and see if it truly lived up to an actual ground beef patty. As someone who eats meat often I felt that my taste buds would be
hard to fool.
Trying the Impossible Burger
For this experience I went to Bar Louie, which is a
Houston restaurant in the Willowbrook area, one of many
restaurants in Houston that carry the Impossible Burger. I went in with an open mind and really tried to let my
tastebuds make the decision.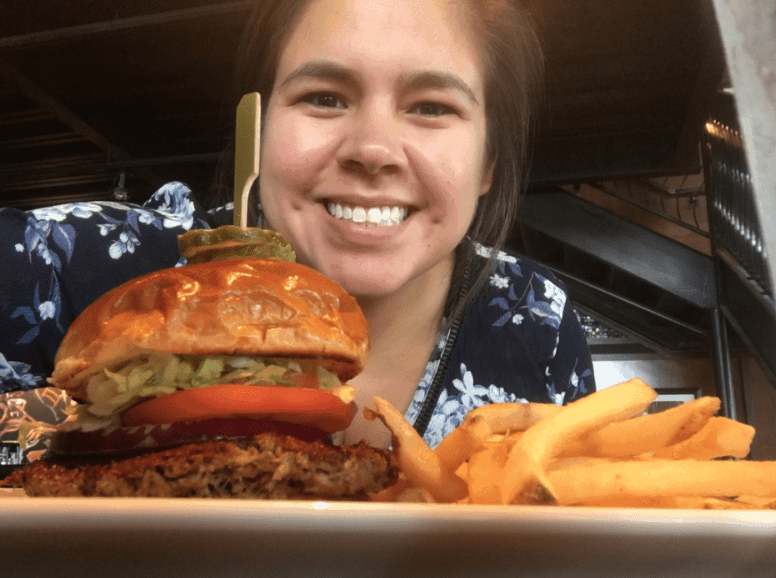 The burger was served on a brioche bun with lettuce,
tomato, onion, pickle, and a house made aioli. At first
glance, the burger had the same beautiful greasy glaze that a
normal burger has, but the patty was pressed fairly thin.
First bite: the burger had a nice chew to it, you could tell
the fat content was similar to a burger. As the burger
cooled down I could tell more and more that it was plant
based; it reminded me a little of the low quality burgers
you would get from a fast food restaurant. I think if the
patty was thicker it would have been a better burger, I
did not like getting such a big bite of bun and toppings
compared to "meat".
Overall rating: I would definitely recommend the Impossible Burger as a plant-
based option. Would I ever pick it over an actual beef patty? No. The nutrition content is similar, which is why the taste and texture are as well, therefore I am sticking with my beef. But as a meat lover, I was pleasantly surprised to find this burger more than palatable, and would eat this burger again.