Jen Wolfe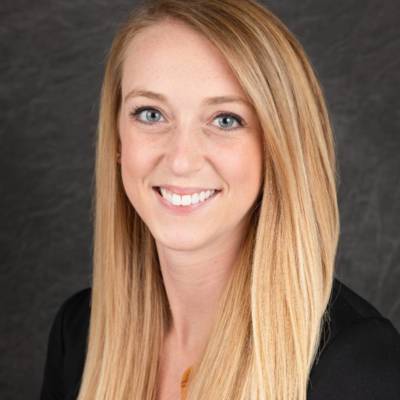 Client Experience Coordinator
As your Experience Coordinator, I am here to make sure that all of your questions about our company and services are answered. I also want to be your source of communication for any administrative and scheduling needs along the way.
I am a patient listener and highly responsive to inquiries. I understand the search for a healthcare provider can be challenging so I am here to make it a smooth and enjoyable experience. I maintain Houston Family Nutrition's resource database and professional referral network and I'm ready to help.
Earning my Bachelor of Science in Exercise Science from Slippery Rock University of Pennsylvania helped me gain knowledge and practical skills to start my career in the health, fitness and wellness industry. I have loved adding on to my degree with several health-related certifications. I have obtained several group fitness certifications ( through LesMills and AFAA) and I am also a Certified Exercise Physiologist through ACSM. In addition to the fitness-based certifications mentioned, I became a Certified Corporate Wellness Specialist through the CHWA. Currently, I am working toward my 6th certification to become a Certified Health and Wellness Coach through Wellcoaches.
My career started as a personal trainer at a wellness center in Pennsylvania. I started to expand into group fitness instruction from there. After about a year and a half of training and teaching, I grew into managerial roles within the fitness and wellness industry. I was a Wellness Center Coordinator at a hospital as well as a Group Fitness Manager with a team of over 100 instructors. I have always loved helping and inspiring others to live healthier lives!
I am a nature lover. Being outdoors brings me so much happiness and energy. No matter where I am, I always seek the activities that involve being outdoors. Some of the most exciting things I've done is surfing, hiking a "14er" in Colorado and snorkeling in Thailand.