Kid-Friendly Fruit Kabobs Recipe
This recipe is part of our family-friendly recipe series, where we try to get kids involved in cooking. Having kids get comfortable in the kitchen is a great way to get them interested in healthy food. The more involved in preparing a healthy meal they are, the more likely they are to eat what they prepare.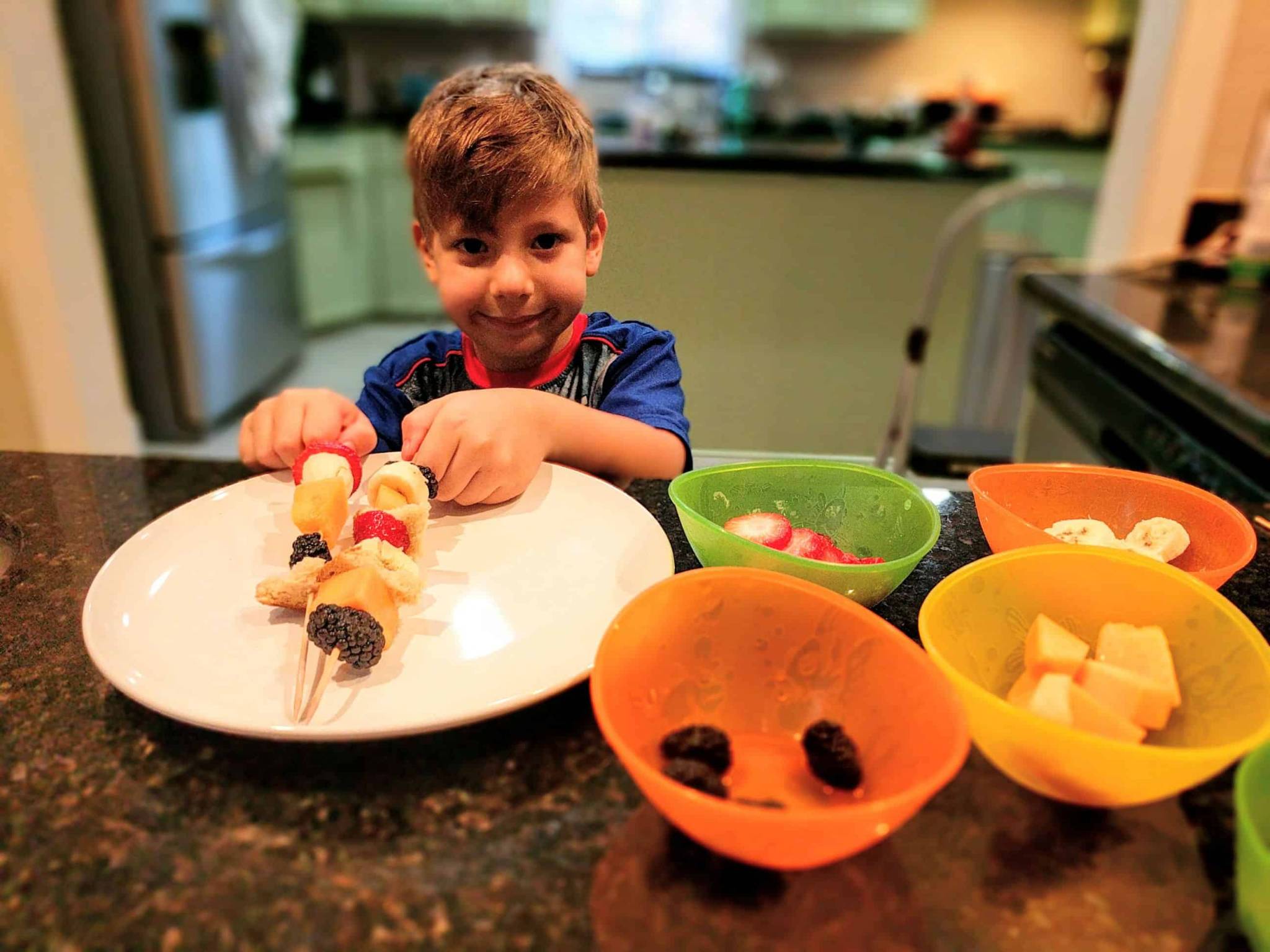 We had so much fun making these! It was a great activity, allowing us to spend time together, while prepping tomorrow's snack!
You can swap out the fruit for whatever you happen to have in the fridge, which makes this a super versatile recipe.
If the fruit is soft enough, kids can cut it with a plastic knife, so they can be involved, even in the prep. Let them cut up the fruit, rip the bagel, and have fun sticking each piece on the skewer!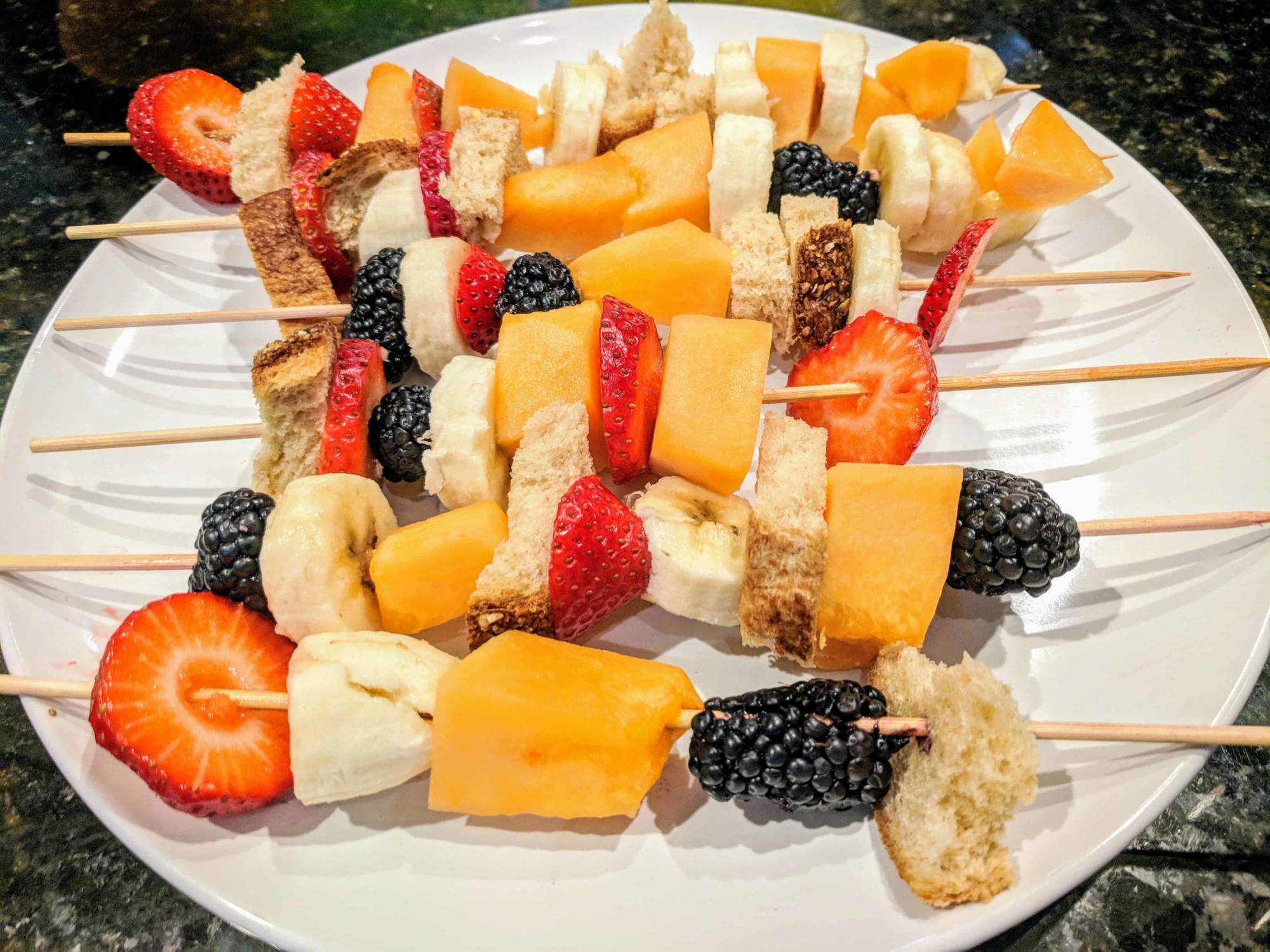 Ingredients
2 1X1" cubes of watermelon
2 1×1" cubes of cantaloupe
2 raspberries
2 halves of a grape
2 segments of a whole wheat bagel
Vanilla yogurt
Skewers
Plastic knife
Yield: 1 fruit kabob
Time: 25 minutes
Other variations: Try this recipe with different fruits (strawberries, pineapple, etc.)
By making this recipe, your child is learning these skills:
Washing
Cutting
Assembling
Mixing
Steps
Cut fruit into bite size pieces
Tear or cut the bagel into bite size pieces
Stack the fruit and bagel pieces in alternating order on the skewer
Dip the skewers into the yogurt
If you end up making this with your kids, let us know how it goes!