Lean & Juicy Reverse Seared Steak
This might come as a surprise, but steak can most definitely be part of a healthy, balanced diet. The key is to avoid fatty cuts and choose leaner cuts instead. In this post, we'll show you how to cook a mean, lean steak that's just as juicy as its fattier counterparts!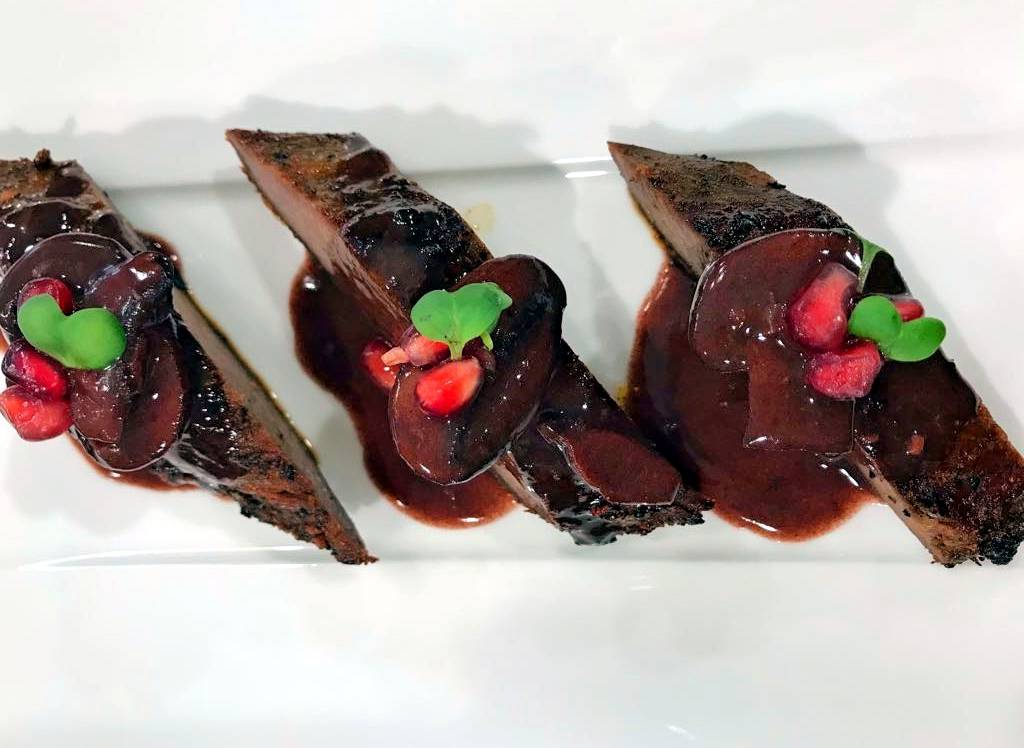 This recipe calls for very lean cuts of beef like a petit tender cut from the shoulder. This cut is packed with 10 essential nutrients and only has around 150 calories in a 3oz serving!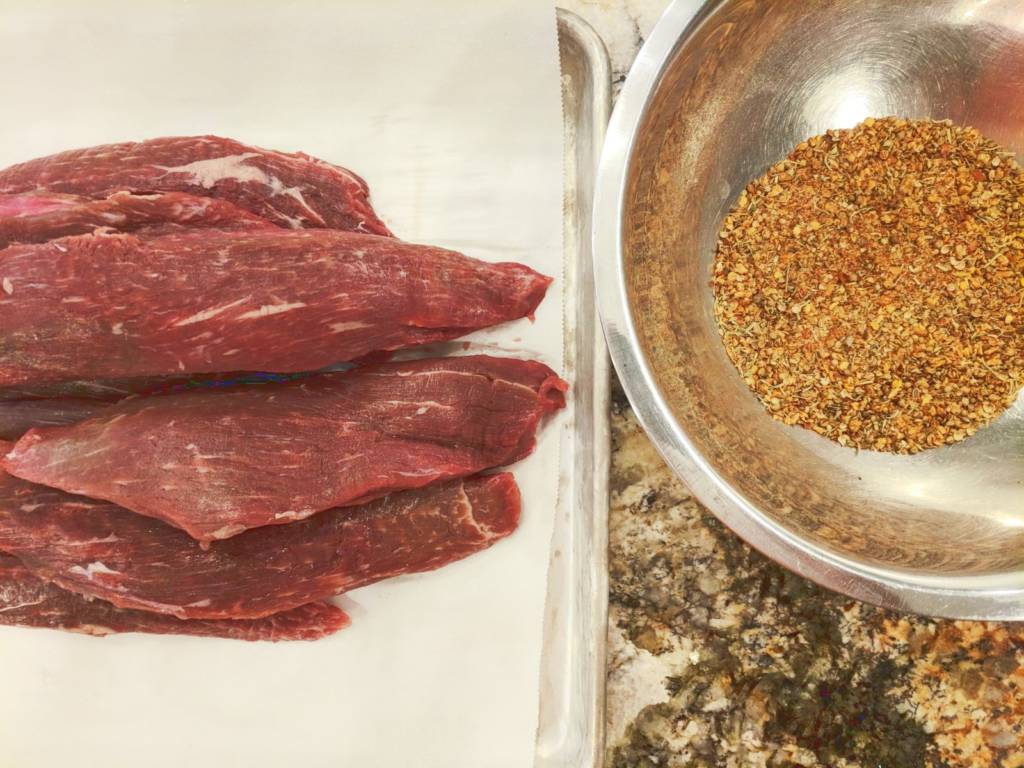 The problem with lean steak is that it can be difficult to it from drying out and becoming tough when cooked. The fattier cuts remain tender due to a fair share of fat coating the meat (fat cap) or disbursed throughout (marbling). The classic steakhouse cooking method calls for a raw steak to be seared on each side for 3-6 minutes before it's finished in a 450 degree Fahrenheit oven until the inside reaches the desired doneness. Fatty cuts typically stay juicy during this cooking process since fat does not evaporate, but lean cuts, on the other hand, dry out once their juices escape as steam (since the boiling point of water is 212 degrees Farenheit).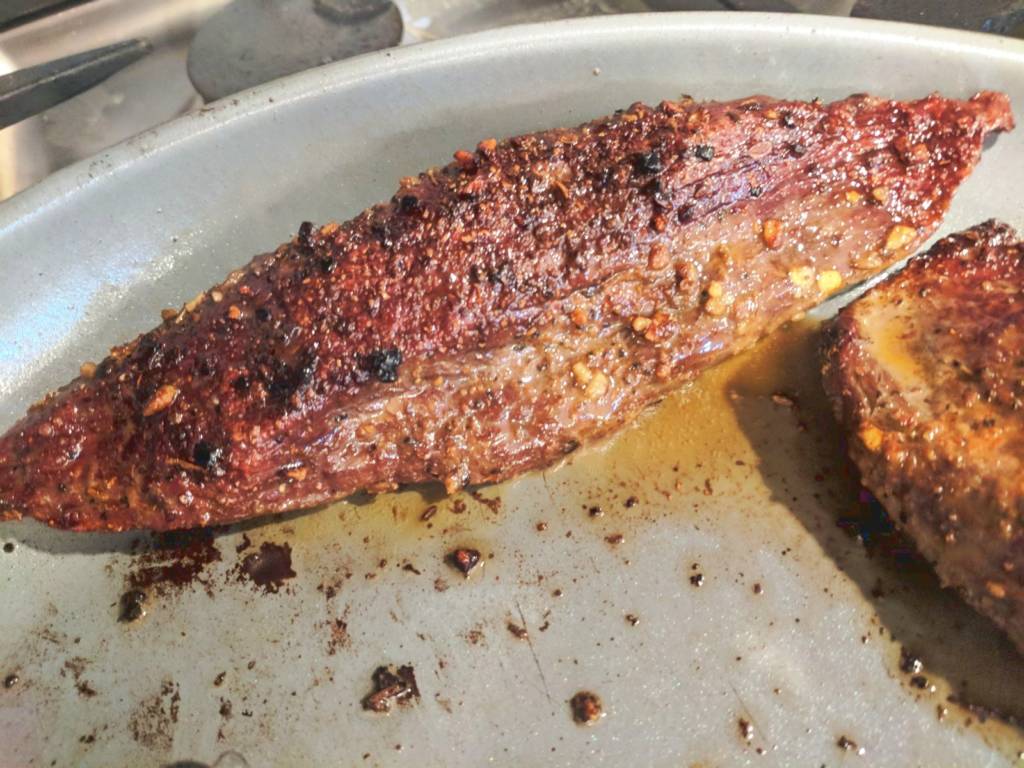 Thats where the "reverse sear" method comes in. Instead of searing the meat and then cooking it until it's dried out, with this method, the meat is slowly and evenly cooked in the oven to a medium rare at a low temperature (~225) which prevents rapid loss of moisture.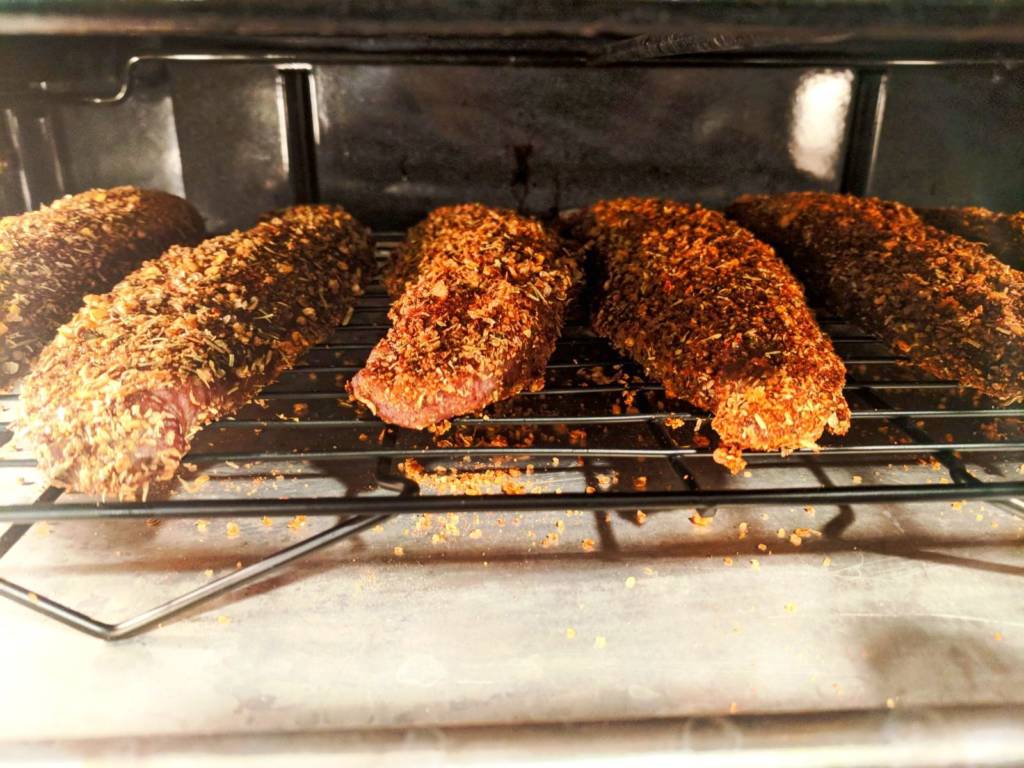 We then briefly sear the outside for around 1 minute to create a golden brown flavorful crisp exterior before the inside dried out. The result is an absolute masterpiece! A bright potent 'beefy' flavor known to lean cuts but with a buttery texture that is usually reserved for richer cuts.
See below for the full recipe.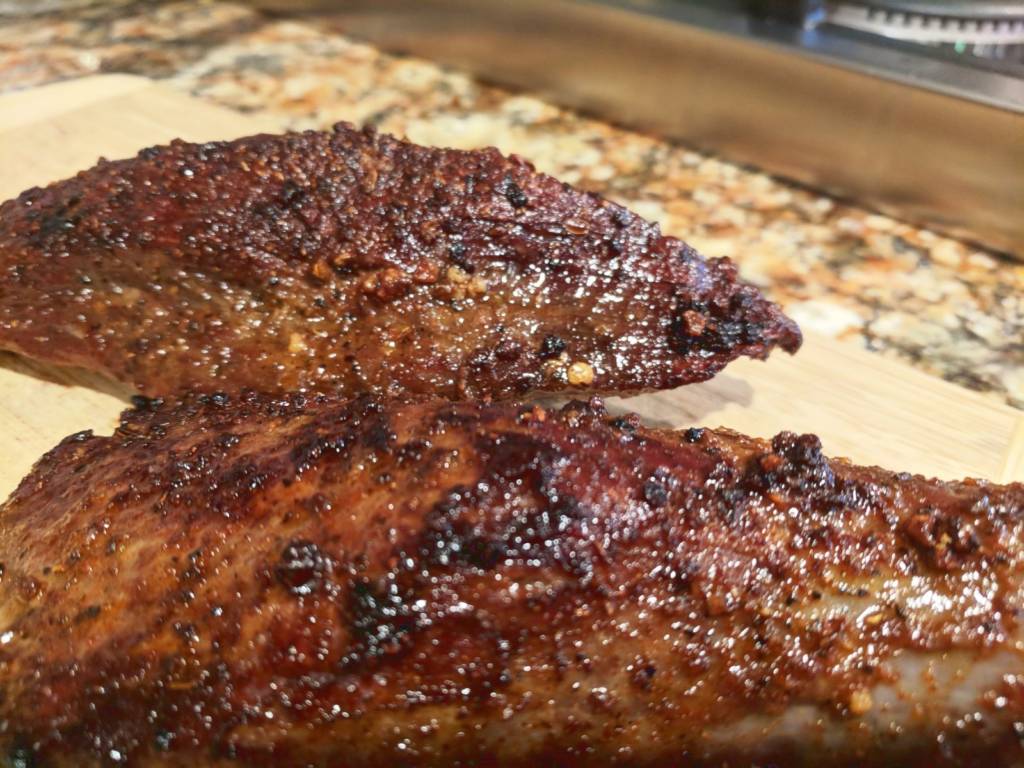 Serves 12

Ingredients:
6 petit tender steaks (6 oz)
2 Tbsp ground coriander
2 Tbsp smoked paprika
2 Tbsp dried oregano
1Tbsp dried basil
1 Tbsp garlic powder
1 Tbsp tsp black pepper
2 tsp chili powder
1 tsp ground ginger
2 Tbsp canola oil
Equipment:
1 Baking Sheet pan
1 Baking rack
1 Cast iron skillet or grill
Instructions:
Preheat oven to 225
Combine coriander, oregano, basil, black pepper, ginger, smoked paprika, garlic powder, and chili powder in mixing bowl
Coat steaks in spice rub and place on sheet pan lined with baking rack. leave 1/2 inch of space between steaks
Bake steaks for 30-40 minutes or until the thickest part of the largest steak reaches 125-130 on a probe thermometer
Preheat cast iron skillet or grill to 400 and coat surface with oil
Sear steaks on each side for around 45 seconds until golden brown
Rest for 7 minutes before slicing into 1 inch slices to serve
Pictured with a mushroom gravy and garnished with micro-greens and pomegranate seeds.