Mediterranean Beef Kofta Recipe
There's nothing like the smell of sizzling beef to get your mouth watering! I cooked this Texas Beef Council kofta recipe on Beaumont's KFDM Channel 6 news recently, and it tasted every bit as delicious as it smelled!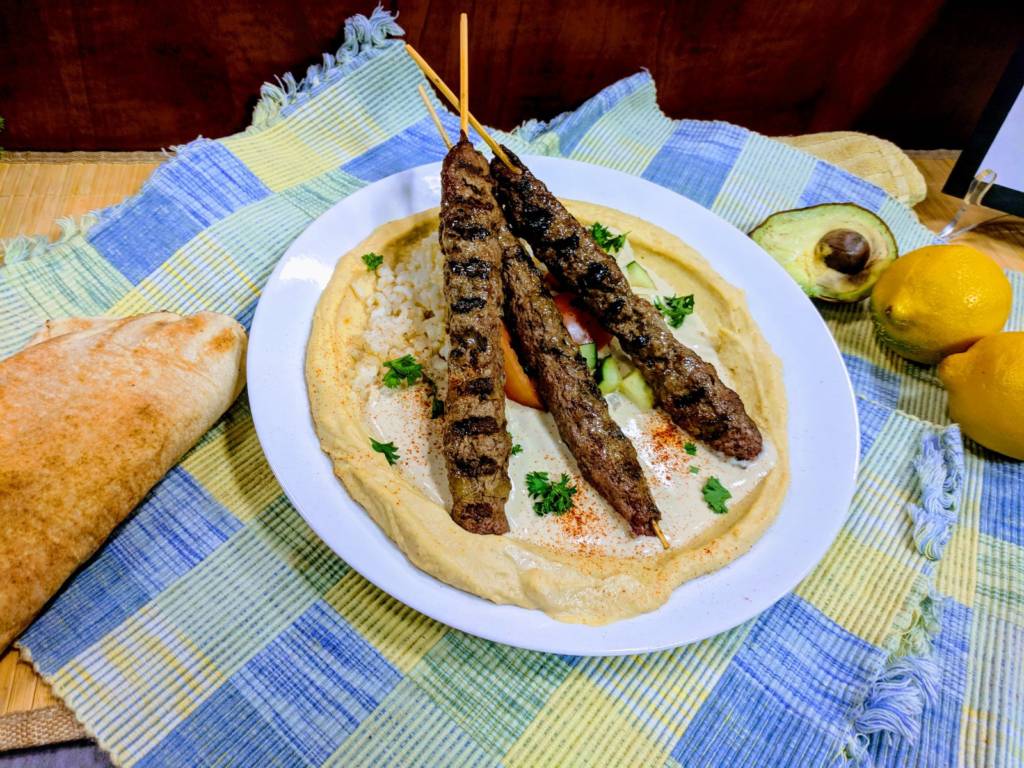 Kofta is a Middle Eastern dish that's essentially a meatball or sausage wrapped around a skewer. It's traditionally made with lamb, but we substituted lean beef instead. This recipe is a great weeknight dinner and is delicious paired with hummus or tzatziki.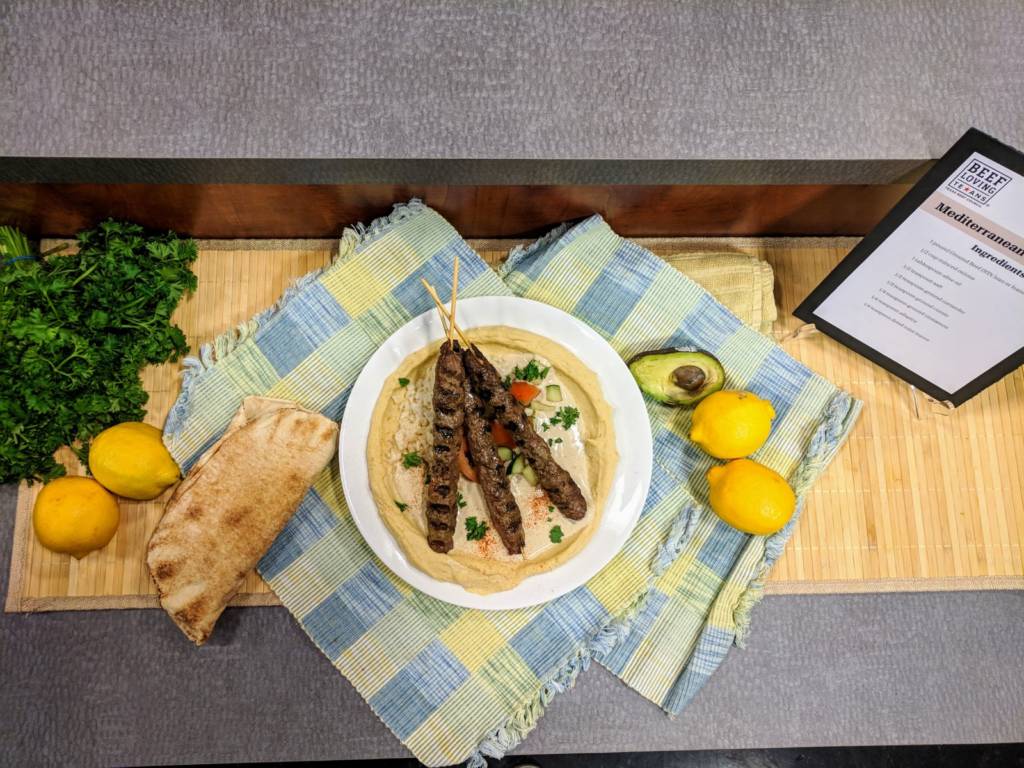 This recipe makes 4 servings and takes just 25 minutes to prepare!
Ingredients
1 pound Ground Beef (93% lean or leaner)
1/2 cup minced onions
1 tablespoon olive oil
1/2 teaspoon salt
1/2 teaspoon ground coriander
1/2 teaspoon ground cumin
1/4 teaspoon ground cinnamon
1/4 teaspoon allspice
1/4 teaspoon dried mint leaves
Serve koftas on warmed pita bread with rice, hummus and prepared tzatziki sauce as desired.
Preparation
Combine ground beef, onion, oil, salt, coriander, cumin, cinnamon, allspice and mint leaves in a large bowl, and mix gently, but thoroughly.
Shape quarter of beef mixture around 8-inch bamboo skewers leaving approximately 1 to 2 inches at bottom of skewer. Create small indentations in beef mixture with fingers about 1 inch apart along the kofta. Repeat with remaining beef mixture and 3 skewers. Refrigerate beef at least 10 minutes.
Place koftas in center of grid over medium, ash-covered coals. Grill, uncovered, 12 to 14 minutes or until instant-read thermometer inserted horizontally into thickest part of koftas registers 160°F, turning occasionally.
Nutrition Information
Nutrition information per serving: 216 calories; 12 g fat (4 g saturated fat; 6 g monounsaturated fat); 84 mg cholesterol; 264 mg sodium; 2 g carbohydrate; 0.6 g fiber; 26 g protein; 6.2 mg niacin; 0.4 mg vitamin B6; 2.8 mcg vitamin B12; 3.0 mg iron; 21 mcg selenium; 6.4 mg zinc; 71.25 mg choline.