Sarah Langley, MS RD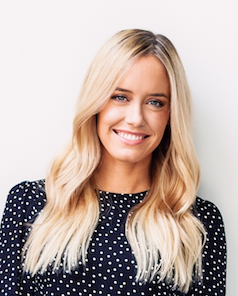 Sarah Langley, MS RD
As your dietitian, my number one priority is to listen. I will assess your nutrition and lifestyle
needs so that we can develop a plan of action that is tailored exactly to you. I always strive to
provide a safe and supportive environment for all of my clients.
My background in sales and customer service has allowed me to develop excellent problem-solving and interpersonal skills. I will work to determine the best route for you to reach your
health and wellness goals. I hope to empower you to take control of your health by providing
you with the education to navigate the world of nutrition in an era when much of it has become
overly complicated. Food is meant to be enjoyed and to bring people together. I want my clients
to provide their bodies with the best possible fuel while also enjoying the process.
I completed my B.S. in Human Environmental Sciences at the University of Alabama and my
B.A. in Psychology at Florida Atlantic University. I earned my Master's in Nutrition at Auburn
University and completed my dietetic internship through Keith & Associates. One of my rotations
was done at Houston Family Nutrition and I have been with them ever since. My focus includes
nutrition therapy, cooking lessons, grocery store tours, and providing meal support.
In my off-time, I enjoy cooking, reading, and traveling with my husband. I also love spending time
with our 13-year old English Bulldog named Lola.