Texas-Whisky Drenched BBQ Ribs
There's nothing like good Texas barbecue, and once you try these, this will be the only bbq ribs recipe you'll ever want to make. This recipe produces the softest, most buttery, melt-off-the-bone, mouthwateringly delicious rack of ribs. Just look at that spoon cutting through the meat.

The key to these ribs is slicing off that layer of connective tissue going across the top of the ribs. That part is rather rubbery and hard to chew, which gets in the way of the soft, buttery texture we're going for.
Check out the difference, once you've pulled all that connective tissue off.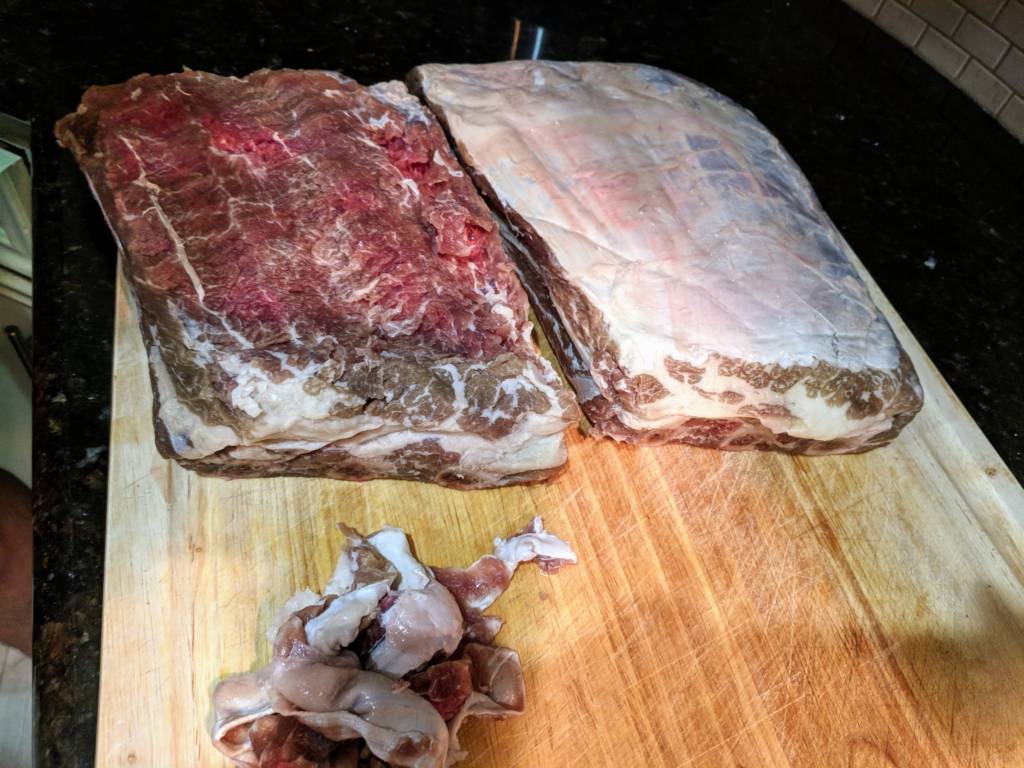 Another thing that helps with the texture marinating them overnight in a mixture of whiskey, Worcestershire sauce, and balsamic vinegar. That really helps break down the meat to allow for that amazing texture.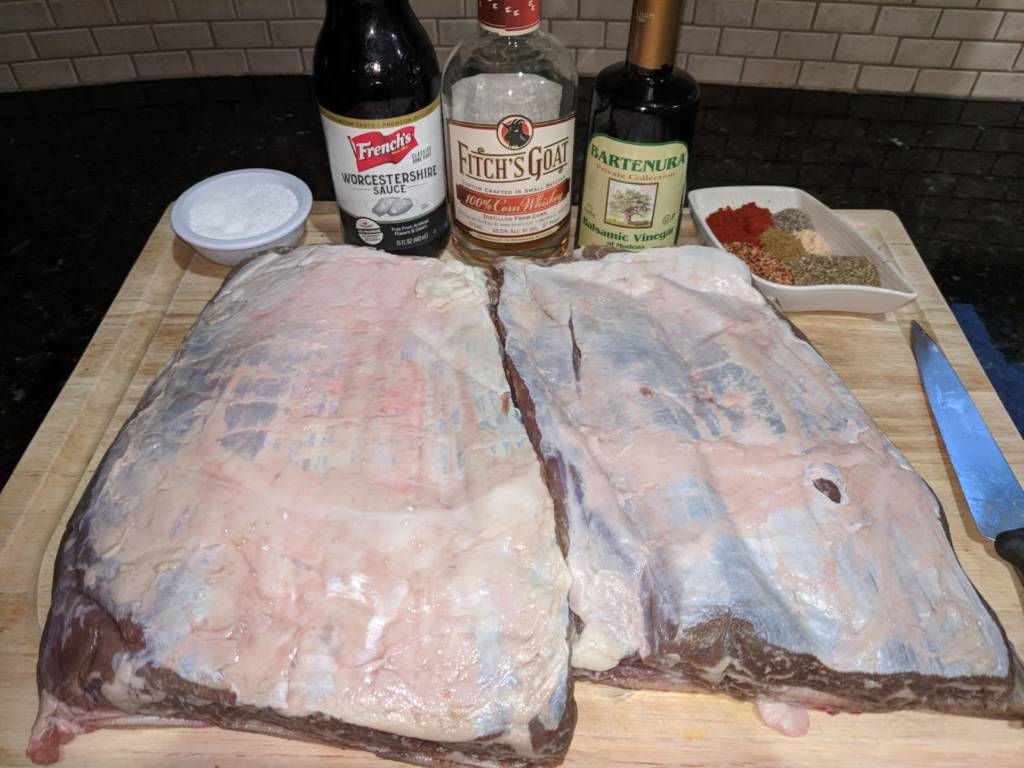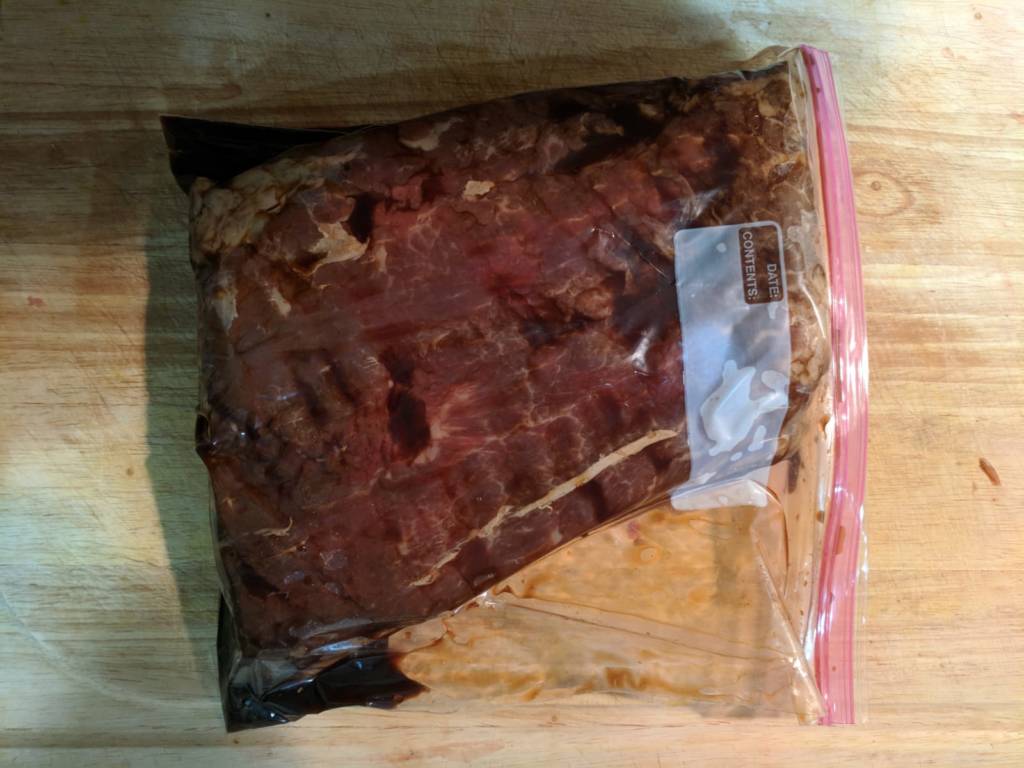 After the meat has marinated, it gets seasoned with salt and pepper and grilled for a good sear on both sides, to develop the flavor. Then it's rubbed in a mixture of paprika, Italian herb mix, garlic powder, cumin, ginger, red pepper flakes, and a pinch of salt and sugar. Now the meat goes into the smoker for about 4 hours, which helps soften the meat and really bring out the flavor . Once it comes out of the smoker, it's important to tent the meat in silver foil and rest it in the oven at 200 degrees for an hour. This creates a steaming effect which really softens the meat even more, and allows the flavors to blend.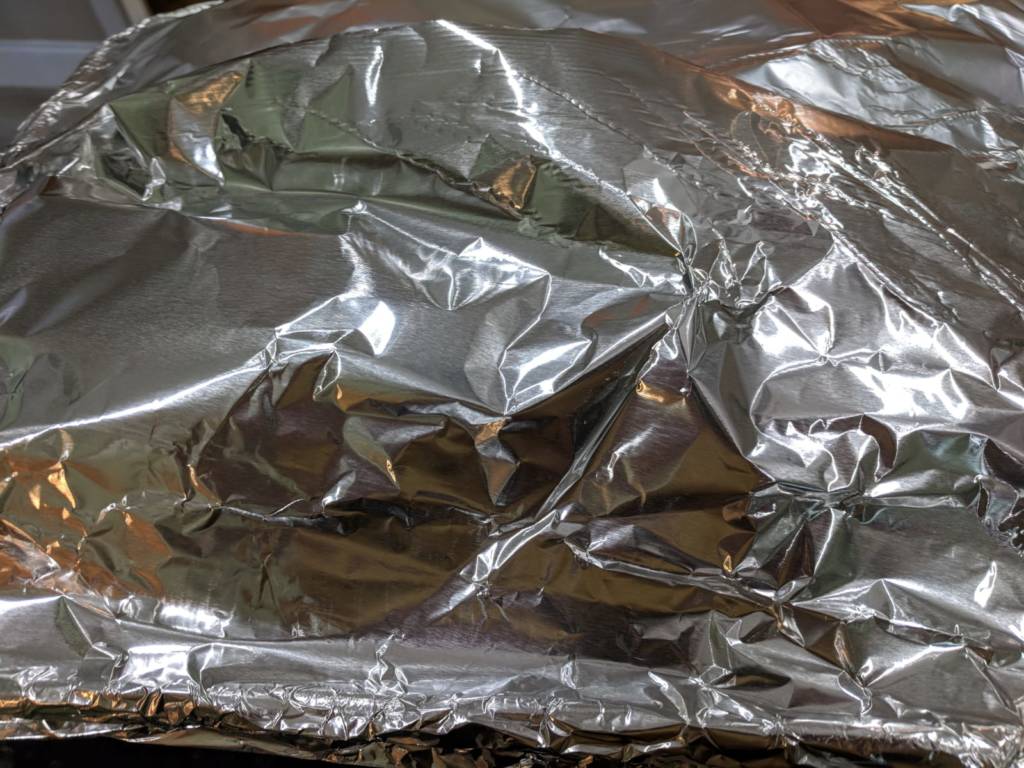 The result is meat so soft, it feels and cuts like butter!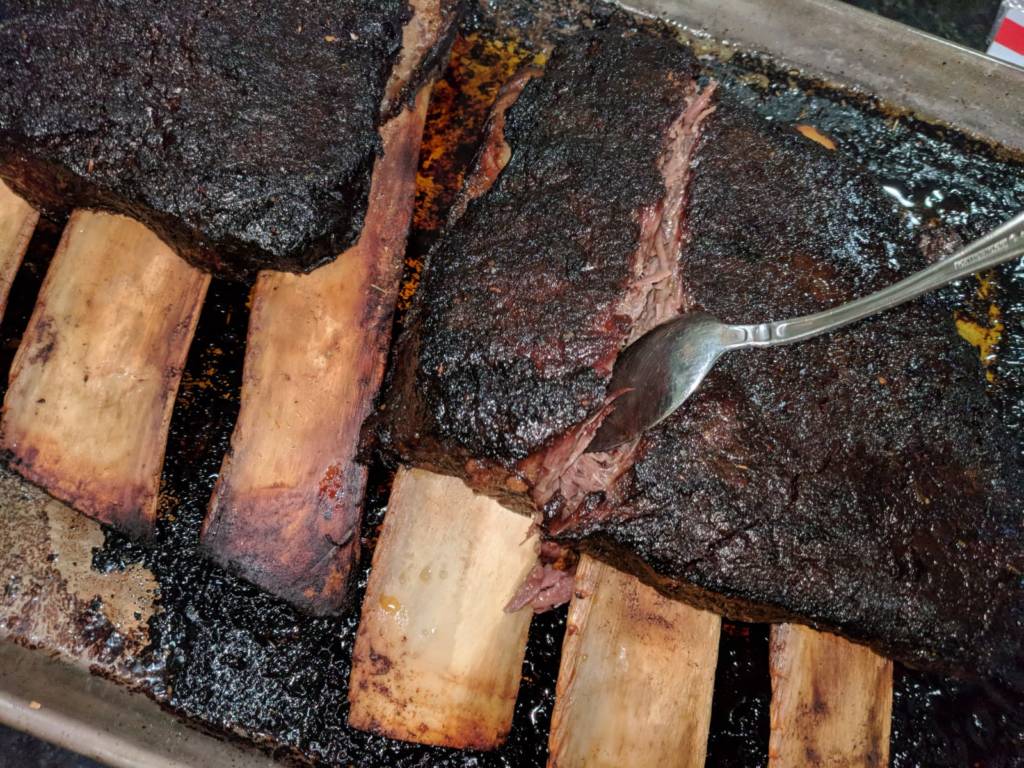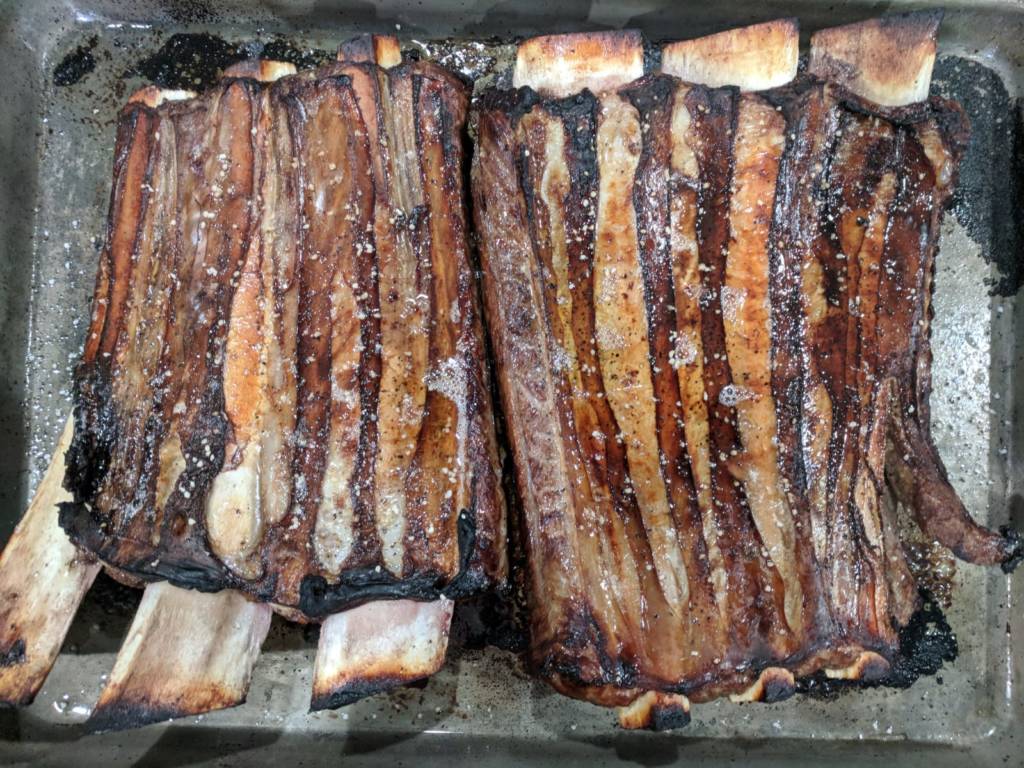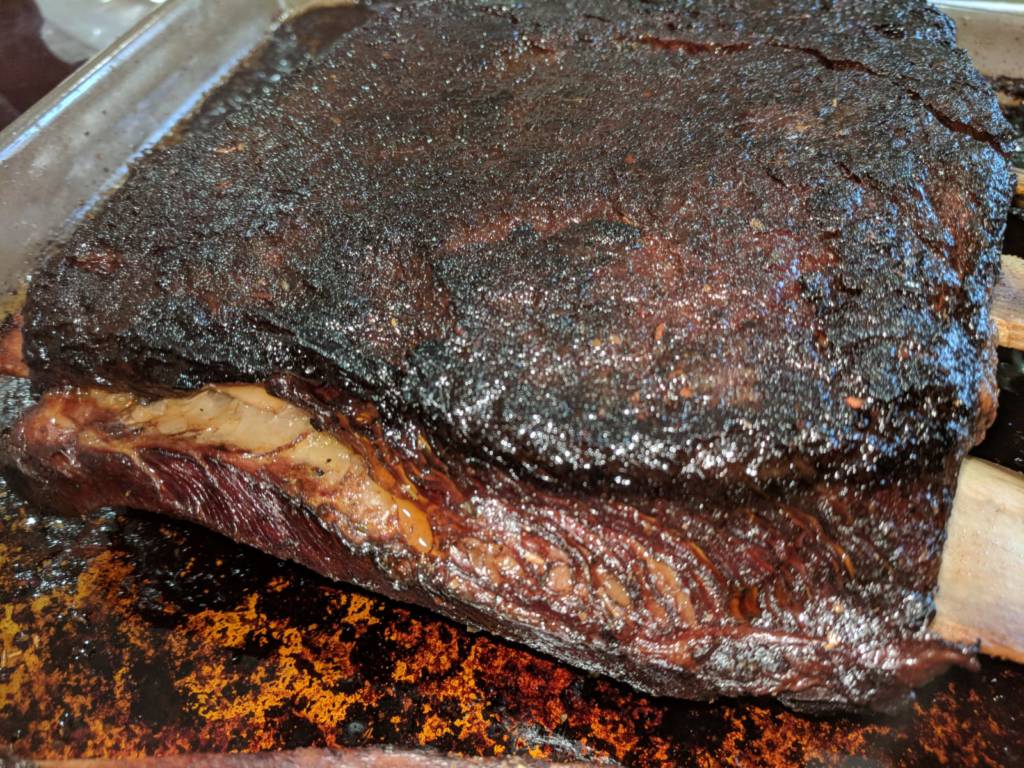 Texas-Whiskey Drenched BBQ
Ingredients:
3-5 lbs beef ribs
Grapeseed oil (to brush the meat before searing)
Sprinkling of salt and pepper
Marinade:
1/2 cup whiskey
1/2 cup Worcestershire sauce
1/4 cup balsamic vinegar
Spice Rub Ingredients:
2 tbsp paprika
2 tbsp Italian herb (dried)
1 tbsp garlic powder
2 tsp cumin
1 tsp ginger
1 tsp red pepper flakes
Pinch of salt and sugar
Prep:
Combine marinade ingredients in a ziploc bag. Add meat and shake to ensure meat is coated. Marinate in the fridge overnight.
Brush with oil and season with salt, and pepper.
Sear both sides over hot grill.
Rub spice mixture over meat.
Smoke for 4 hours.
Rest covered in foil and paper in oven at 200 degrees.