Eating Healthy is Easy: Healthy Gourmet Your Way
This article was written by our student intern, Allison Chang.
Don't have the time to cook? Or don't know how to start eating healthy? Look no further!
Instant noodles, microwaveable mac-and cheese, milk and cereal, frozen pizza…the list goes on. It's mediocre eating…but it's fast and doesn't require a college student like me to oil up a pan. Imagine the time it takes to go grocery shopping, the cooking itself, and the cleanup that follows.
I think I speak for most millennials and busy folk when I say that I simply don't want to cook. The good news is that the market has been adapting to our preferences. Meal kits, prepared foods, and delivery services are all making it possible to eat fresh and healthily without dirtying the kitchen.
However, meal kits still require me to heat up pots and pans and wash mountains of plate-ware and kitchen utensils. What I need is something comes practically ready-to-eat, and is convenient, nifty and healthy…
Something like Healthy Gourmet Your Way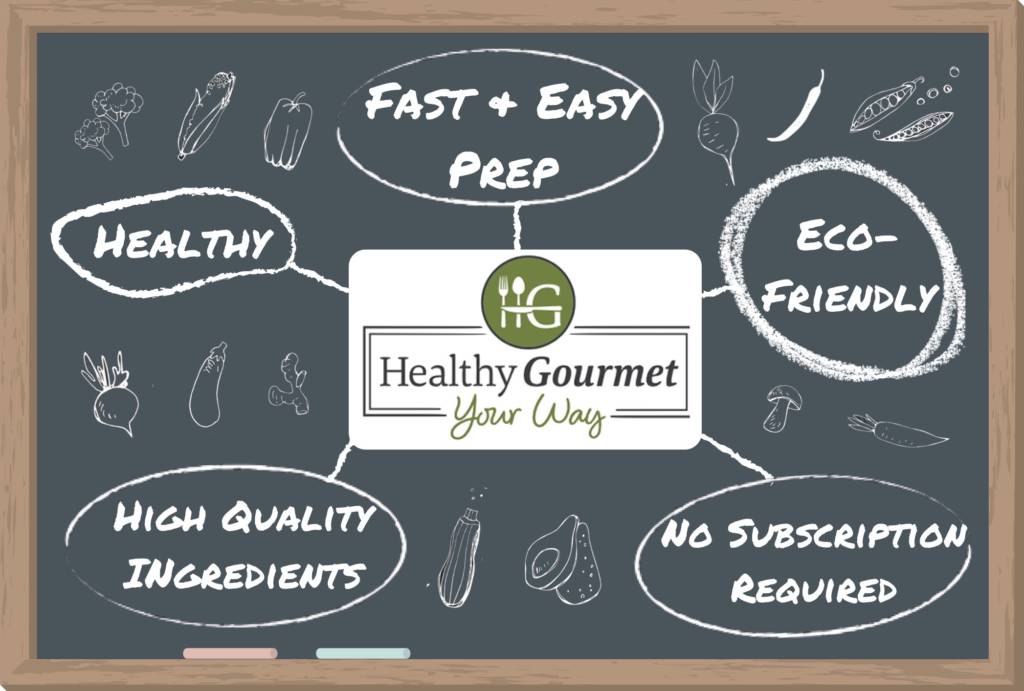 Time-saving isn't the only reason to try Healthy Gourmet Your Way. Healthy Gourmet Your Way (HGYW) is an excellent starting point for gaining solid headway into healthy eating. You can trust them to use only high quality ingredients with no preservatives, antibiotics or growth hormones, and meats that have all been humanely raised.
After your meals are freshly prepped at their facility, they are refrigerated and then vacuum-sealed to stay fresh before arriving at your doorstep within a few days. Another great feature? There is no subscription required! Other meal services require subscriptions or meal plans that force subscribers to decide what they're eating a week or so in advanced. But let's be honest—do you really know what you'd be
craving 6 days from today?
With HGYW, you can order whatever you like for however many days you want. Glancing at their menu, the selections are extensive. From gluten-free to keto-friendly, regardless of your taste or your diet, there will always be a meal just right for you.
It's also exciting to know that behind the scenes, HGYW is constantly concocting new recipes to add to their menu!
Finally, since meal kits, prepared foods, and delivery services tend to leave behind a lot of trash, it's great to know that HGYW is eco-friendly. Their packaging components are both reusable AND recyclable! The ice packs are plant-based and can be reused forever. And everything else from the sticker labels to the meal trays to the linear contents lining the cardboard box can be simply recycled. Minimum trash for
every meal? Sounds like a deal to me.
With high hopes and anticipation, I tried some of their meals.
Trying Healthy Gourmet Your Way
At first glance, the packaging and presentation of the meals were great. A pet
peeve of mine is not being able to tell what has been added to your food, but with the
packaging here, it was definitely not a problem. It was easy to tell the nutrition and
ingredient information of each dish, and the preparation steps were simple to follow.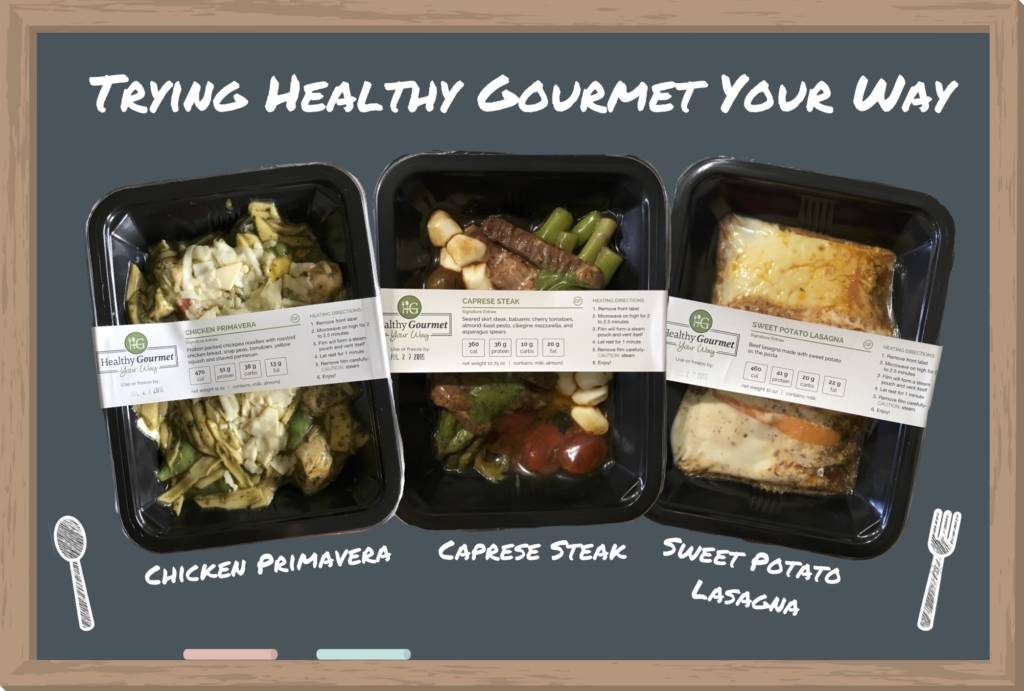 Chicken Primavera:
My first impression was that the pesto was very fragrant,
and I was very intrigued by the chickpea rotini, which was reminiscent of a whole wheat
penne. The chicken was hearty, with a robust flavor, and the bright green snap peas
gave me a fantastic crunch.
Caprese Steak:
The steak was surprisingly tender and juicy, and I loved the
strong blasts of tomato that lingered in my mouth. In fact, the tomato juice underneath
was so enjoyable that I tried to soak all the steak pieces and asparagus in it to savor the
flavor.
Sweet Potato Lasagna:
This one left a lasting impression for me. The lasagna sauce had a rich, meaty flavor that was interwoven with fluffy ricotta. But the best part was the carrot-like crunch of the sweet potato that replaced the pasta sheets in a normal lasagna. I was expecting a much softer texture for the sweet potato, but I think
giving the sweet potato a firm texture actually makes for a better lasagna. Forget zucchini and carrot noodles—this is a pasta substitute that I could eat over and over again without feeling like I've given something up. Of the three dishes I tried, this one was definitely my favorite.
Overall, I had a great experience trying HGYW meals. The serving sizes for the
meals are great—they won't overstuff you, but they also won't leave you scrounging for
more food in the pantry. The meals themselves were full of bold flavors and very tasty.
Would I try it again? Yes! Should you try it too? Definitely! If you're seeking a way to eat
healthy with low effort and preparation, I think we've found the right solution for you.
Cheers!
HFN customers, did you know that you can order your meals through us for a hassle-free meal experience? Simply download the form below and fill it out. You can either bring it to your next appointment, or email it back to info@houstonfamilynutrition.com. We'll handle the rest! You can also order directly through the Healthy Gourmet website. Don't forget to use code MOEFIT for 15% off!