Apple Chocolate Chip Pancakes Recipe
The new year is a time to think about our health and what we want it to look like as we get older. At Houston Family Nutrition, our main focus is helping clients maximize nutrient intake by getting more whole, natural foods in. Eating healthier does not mean sacrificing flavor! There are so many delicious ways to fill our plates and stomachs with whole natural foods so we can have our (pan)cake and eat it too!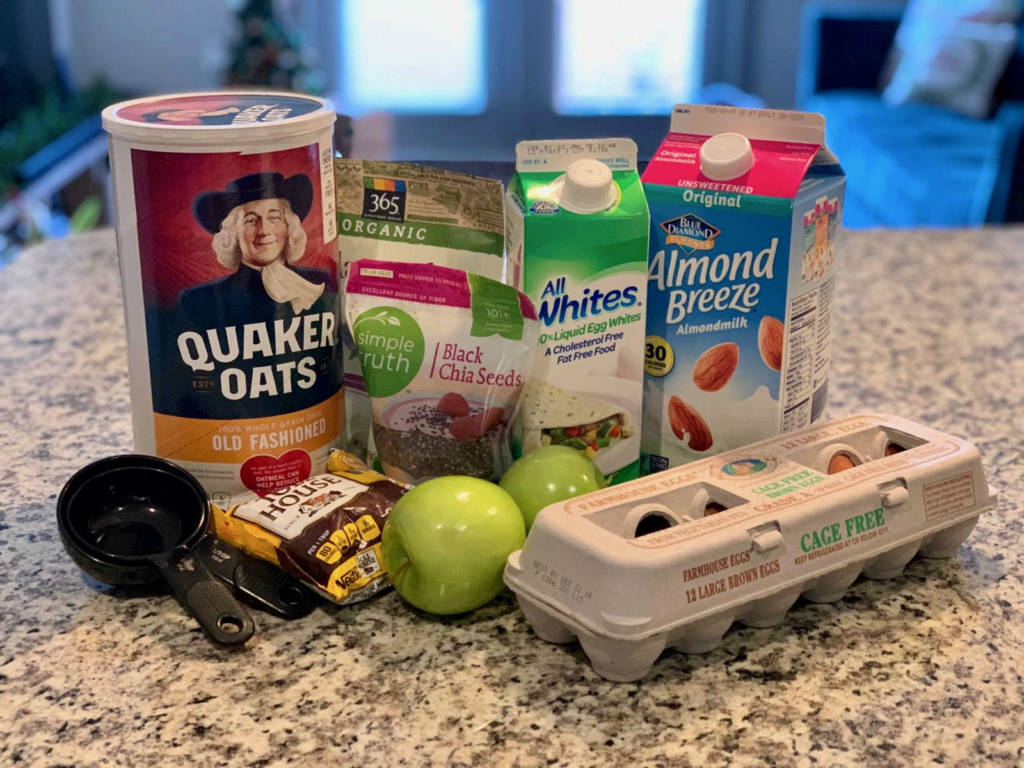 This recipe is a great example of using whole natural foods (without added sugar, fat or salt) to create something super delicious in no time at all! Its packed with just about everything we need to kick our day off in a healthy direction: protein, fruit, whole grain, fiber, healthy fats, vitamins, and minerals! Plus it couldn't be easier! Try this one out this weekend. Your kids will thank us 🙂
Recipe developed by Valeria Roquebert, Intern at Houston Family Nutrition.
Apple Chocolate Chip Pancakes Recipe
Prep Time5 mins
Cook Time10 mins
Total Time15 mins
Ingredients
1
tbsp
Unsweetened Almond Milk
Chocolate Chips as desired
Instructions
1
Add all ingredients to blender
3
Pour batter into pan on medium heat & cover with clear lid
4
Cook for 4-5 mins on each side
Ingredients
Ingredients
1
tbsp
Unsweetened Almond Milk
Chocolate Chips as desired
Directions
Instructions
1
Add all ingredients to blender
3
Pour batter into pan on medium heat & cover with clear lid
4
Cook for 4-5 mins on each side